We often get asked, "Why should I bring my bike to Dream Adventure MC, what makes you different from the rest?". Well now we have the perfect answer.
Ahem…cue bragging…
Not only does our boss, Mark Dickinson, know how to make your bike purrrr but after an action packed weekend at the well acclaimed Country Trax Training Camp in Amersfoot, Mpumalanga he's also proven that he can ride a bike like a dream. Last weekend saw Mark taking top spot in the GS Trophy Challenge final qualifier, securing him a place alongside Eugene Fourie and Chris Meyer, in the South African men's team who will showcase their adventure bike skills in Mongolia next year at the 2018 International GS Trophy Challenge.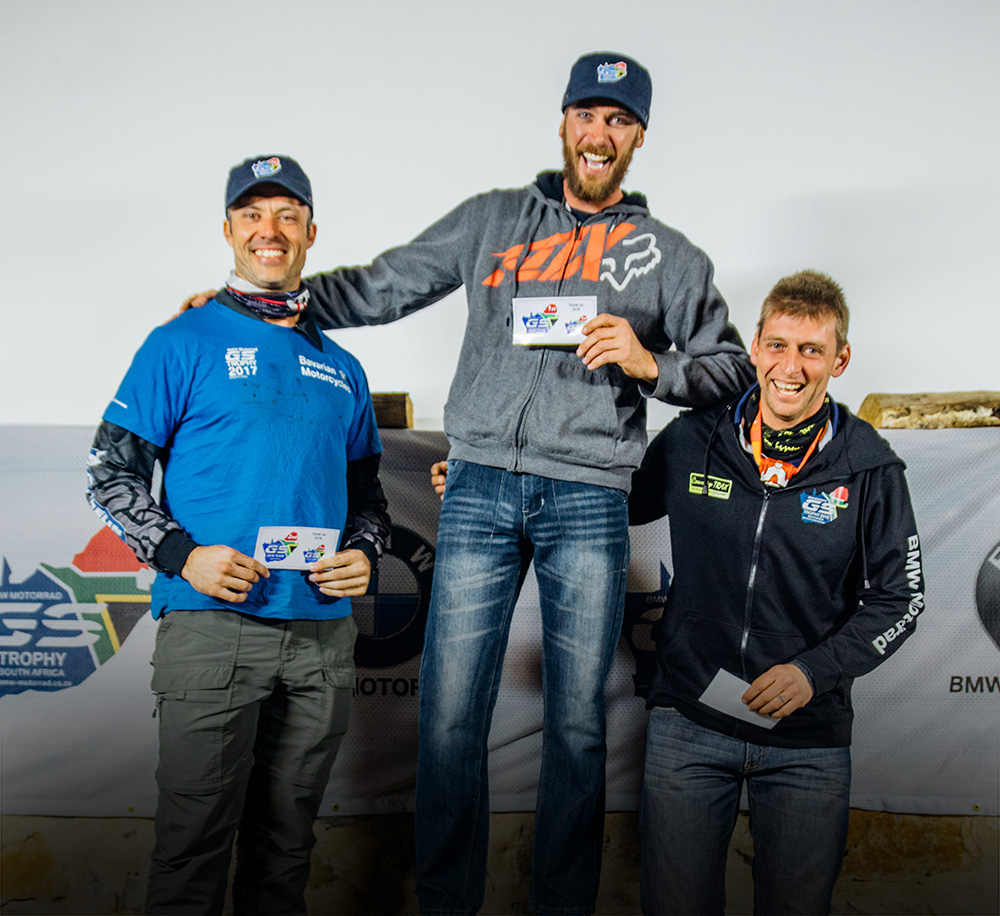 Mark came out on top after 3 days of grueling mental and physical endurance and adventure challenges put together by Country Trax's, Jan Du Toit.
The riders abilities were tested to the extreme and included crazy wall inclines, speed tests, skills riding, teamwork and plenty of technical know how. These guys were exhausted but they rode on like champ's facing new and unique challenges every day which pushed them to their limits and back.
Making the team has been a dream come true for Mark, who started tinkering on bikes when he was only 10 years old. The idea that he could actually attend a GS Trophy Challenge came about a couple of years back when attending the 2015 South African GS Trophy as spectator. With the spark lit, our boss showed his dedication and determination by entering the 2017 qualifiers, never once thinking that he would go all the way to the end (you wouldn't always say, but our boss is pretty modest at heart..) Lots of challenges later and here we are today, the overall winner of the South African GS Trophy in 2017.
Best of luck for 2018, we know you're going to make us proud.. ps. pack lots of warm clothes, we're told it's pretty cold out there.
Well done boss, from the Dream Adventure MC team, we are so proud of you!!